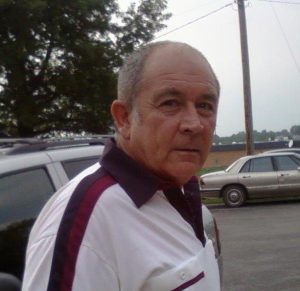 bnewman@grantco.org
Magistrate Bobby Newman represents District 3, which includes Crittenden, Mt. Zion, Elliston, Flingsville, Sherman, Napoleon, points north of Heathen Ridge, north of Eagle Creek, and a new portion of Warsaw Road.
Magistrate Newman and his wife Margie have been married for 44 year and have lived in Grant County for 39 years. They have raised their two children here and both of them live in Grant County.
Magistrate Newman comes to the Fiscal Court with a broad base of experience in both the private and public sector. He worked for Signode Industries for nearly 2 decades before joining the Kentucky Department of Fish and Wildlife as a Fish and Wildlife Officers. He retired from the Department at the rank of Captain.
Just prior to his election as Magistrate, Mr. Newman
served as a Deputy with the Grant County Sheriff's Office.
Magistrate Newman attended Lees Community College and attained his certification as a Certified Professional Police Offer through Eastern Kentucky University. A proud veteran of the United States Armed Services, Mr. Newman received an honorable discharge from the Kentucky National Guard.
Magistrate Newman's priority issues for the court are public safety, fiscal responsibility, and economic development. He wants to insure that the quality of life is Grant County is such that current businesses will grow and that Grant County will be seen as a community welcoming of new job opportunities for the people.