Our Rich History
These 7 men produced their commissions, swore the oaths of office, and the first court of Grant County was formed.  They appointed a Court Clerk, County Sheriff, 4 Constables, and 2 Surveyors.  The County was split into four Constable Precincts, tavern licenses were given, and tavern rates were set.
Knowing that the newly formed County was without a Court House, jail, or any of the amenities necessary for operating a County, Revolutionary Captain William Arnold, who was also recently appointed Sheriff, took it upon himself to donate an acre and a half of land to be used for the new County Seat.  He also agreed to provide building timber, free of charge to anyone who bought additional lots from him over the next three years.  This new County-seat, was chosen to be called Philadelphia, but it was soon discovered that there was already a town in Kentucky with the same name, so the court decided it would be fitting to name the town after the man who generously donated the tracts of land and required lumber to build the town.  
William's Town, as it was to be called, began to grow, as did the other early settlements of Grant County.  Halfway between Cincinnati and Lexington, Williamstown, Dry Ridge, Crittenden, Corinth, and other small communities began to see a rise in population, businesses, churches, and other organizations. Over
the course of the next hundred years, this trend continued.  
Even though the bulk of Grant County's economy was supported by agriculture, mid-20th century Grant Countians saw the fruits of their forefather's labor and could boast of beautiful buildings, an opera house, retail stores, extravagant hotels & taverns, and other thriving businesses. Furthermore, the construction of I-75 further aided in this image. 
"Be it remembered, that agreeably to an act of the General Assembly of the Commonwealth of Kentucky, passed on the twelfth day of February, 1820 entitled, 'An act for the division of Pendleton County,' Jediah Ashcraft, William Layton, Samuel Simpson, Nathaniel Henderson, John Sipple, William Woodyard, and Benjamin McFarland, Gentlemen Justices, named in the Commission of the Peace, met at the house of Henry Childers on the Dry Ridge Road in the County of Grant."
-Samuel Simpson, From the Minutes of the County's first Court Meeting.  
Once I-75 was constructed,
a family living in Grant County could drive to Cincinnati or Lexington within an hour.  Furthermore, if one person in a house hold worked in Lexington, and one person worked in Cincinnati, Grant County was now the only viable option to live.  Seeing this, many people began to move to Grant County in a manner that it had never seen before.  By the 1990s, Grant County had come to be known as a "bedroom community," because so many families took advantage of the point between two large cities.  Since 1990, Grant County's population had grown by 58%, and was the 9th fastest growing city in the state by the early 2000s.  By the 2010 Census, Grant County was home to more than 26,000 residents, and houses and residential neighborhoods continue to be developed.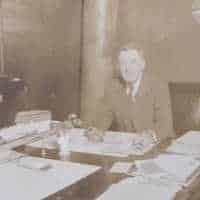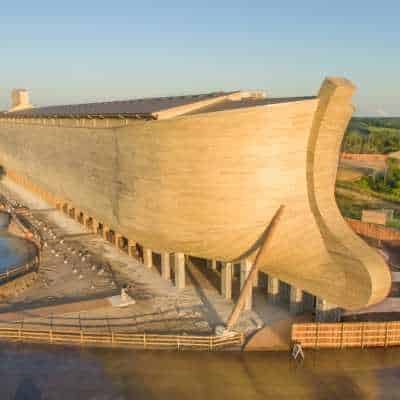 The Ark Encounter
In 2009, Grant County was the destination chosen to be the future home of the Ark Encounter, a full-size recreation of Noah's Ark as expounded in the book of Genesis.  In keeping with her reputation, Grant County was the chosen location because in essence, it is the "halfway point" for anyone making a trip across the eastern two-thirds of the mainland United States.  Since its opening in 2016, the Ark Encounter has seen nearly 1 million people a year flood through its doors, while also providing a boost to Grant County's economy and tourism.  Vacation Homes, New hotels, and other Short Term Rental Properties are appearing in Grant County at a rate that has never before been seen.  Thus, at long last, the community that was largely developed because it was the halfway point to a destination, has become a destination in itself. Whether you are a valued resident, or a much welcomed visitor, we hope that you can see our appreciation for the past and our growing anticipation of the future.